Here are some simple questions to get you started:
Do you have a Client Communication Strategy? Do you even know what that is?
Are you able to explain to your other partners and important clients your HD is saving you and your clients a bunch of time and money?
How about your process for managing Complex Tasks? Is it set up and running smoothly?
Are you collaborating well with your tech team?
Tell me about your toolset... Is your team responsive to all the documentation that is needed to service a client?
Do you have a QA Process? Any idea where your tickets are going? How do you stay on top of this?
Okay just one more. Do you understand your outsourced partner's limits? Have you really merged with your Help Desk partners so tickets are created, assigned to your partners, and your clients are happy?
Your Help Desk Expert Guide - Josh Weiss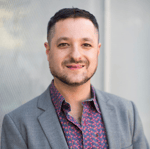 Josh has worked daily with the help desk since 2014 and has worked hard to generate streamlined processes and best practices with Continuum.
Although, he served on Continuum's Help Desk Partner Advisory Council, and the Early Access Beta Team and speaks annually at Continuum Navigate he found that the experience of an MSP can be better with a method, step-by-step process and education on how to get this work faster.