Compliance for Engineers
Overview:
Is there anything more frustrating or annoying than Compliance? At least from an engineering perspective I always hear groans from technical folk when I mention we have to observe compliance standards.
However, this does not need to be the case. When you realize what compliance is for we can create a new narrative. Compliance helps you measure excellence and stand apart from the competition.
Not only this but compliance adds meat to your project's narrative. How serious is your client about being best in class?
In this recorded webinar Tim Golden answers questions and shows us why compliance drives profits and makes your MSP stand out. Also since Adam Walter sent 20 years in engineering you get these answers from someone who was in the trenches rather than just a business checklist.



Agenda:
Overview of Compliance

Why Engineers should care about compliance

How compliance drives profits at your MSP

Increase profits with Polygon

Your Expert MSP Compliance Guide: Tim Golden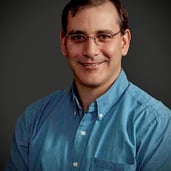 CEO, Compliancerisk.io
Tim Golden is the founder of compliancerisk.io. where he provides training, consulting, and technical assistance to Managed Service Providers (MSPs). A leader in the governance risk and compliance space, he has spent over 20 years of his career helping people and organizations solve business problems, with people, process, policy and technology. He specializes in demystifying and facilitating compliance, risk management, governance policy management and cybersecurity. He provides training and technical assistance in all these areas, as well as offering innovative solutions that help companies improve performance and achieve their goals. As a U.S. Army veteran he has led high performing teams across a broad spectrum of disciplines.
Webinar Registration: Compliance for Entineers
Watch the recorded webinar and increase your profits today!