Overview:
Most MSP websites are rubbish. What about yours? Do you cringe when you think about clients going to your site? Is your site driving customers to your door?
In this webinar, we show you why most MSP websites are terrible and how to fix them. Industry expert Paul Green will give a crash course on what you can do today to fix the biggest problems facing your website and therefor hurting your client engagement.
Your Expert MSP Sales Guide: Paul Green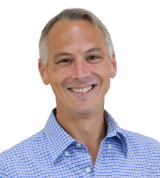 Paul Green is an MSP marketing expert, based in the UK, working with 600+ MSPs all over
the world.
He helps MSPs improve their marketing and generate more leads with his MSP Marketing
Edge program.
Paul's a former journalist and radio presenter, and has been working with MSPs since 2016.
He's the host of the world's most popular podcast on MSP marketing – search for "Paul
Green's MSP Marketing podcast" in your favorite podcast platform.
Register Today!
Watch the recorded webinar!