3 Award-Winning Technologies
to Evolve Your MSP
Overview:
Staying ahead in today's fast and dynamic industry as an MSP is critical. Kick back with us and learn how you can scale your operations and beef up your security with minimal cost.

In this recorded webinar, you will get an introduction and product demonstration from the top 3 award-winning Technologies from IT Nation Connect.
AlertOps: PitchIT 2022 Winner

Vonahi: Best Security Solution 2022

Humanize IT: Most Innovative Solution 2022
By attending, you will learn how to evolve your MSP by:
Transforming alerting into automated response and management with AlertOps

Turning your engineers into pentesters and broaden your service offerings to include penetration testing services with vPenTest from Vonahi Security

Increasing your perceived value with Humanize IT's QBR dashboard
By the end, you'll walk away with 3 innovative tools that will give your MSP a competitive edge, without any new hires added to your operational overhead. As a bonus, you will receive an exclusive offer available only to workshop attendees.
Who is this recorded webinar right for? MSPs who are struggling to hire personnel and want to invest in their existing employees.
Your Expert MSP Guides:
Vonahi:
Ky Tran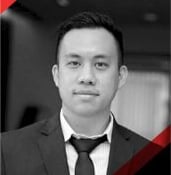 Ky Tran has over a decade of experience in technical positions and leading global service teams at large MSPs. He's passionate about aligning the product with the needs of the community. At Vonahi Security, Ky serves as the Chief Product Officer for vPenTest, where he leads MSPs to scale their operations through automation.

Vonahi:
Jason Wells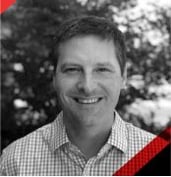 Jason Wells, COO of Vonahi Security entered the cybersecurity industry over 15 years ago. Served as CEO of TraceSecurity for 3 years, before joining Vonahi Security to leverage his background in Legal, Finance, Customer Success, and Business Development to help MSPs build the future of offensive security through automated pentesting.

AlertOps: Kamalesh Srikanth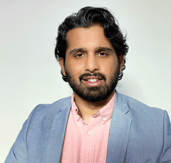 Kam Srikanth is Head of Customer Experience at AlertOps. He is a strong proponent of customer-led product growth to address real problems faced by Managed Service Providers. With a background in Product and Customer Success, he has helped implement and design Automated Response and communications processes and automation for 100+ Managed Service Providers.
Humanize IT: Adam Walter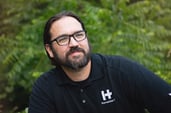 With over 20 years of proven success in IT strategy and engineering, he has helped companies increase sales, decrease downtime, and enhance internal processes. He accomplishes this by listening to what makes the company tick, what the staff is passionate about, and where they want to go. Each solution is unique to the mission before them. By focusing on the business solution instead of the technology he has been able to empower companies to break through and reach their next level.

Register Today!
Watch the recorded webinar!