Have you ever wondered why
You struggle to communicate your value to your prospect
Prospects stay with their current provider, even when they are not happy
You have a hard time closing deals that were not referrals
You lack consistency in sales
The sales person you hired has not sold anything in 6 months
It all comes down to one thing: If you want more sales - you must first achieve sales-readiness.
What is sales readiness and how will it help me generate, qualify and close more sales: Better sales figures begin with a better sales model. In this online course you can find Best Practices to become Sales-Ready. You will learn the key concepts and practices so you can:
Avoid the most common sales and marketing mistakes
Define who you sell to, what you sell to them, and how you sell it
Leverage the Value Gap Methodology ™
Set and achieve meaningful sales goals
The tools and processes used by the most successful sales people
Repeatable, predictable, scalable sales process
Process
Developing a Sales Strategy - How to put your Vision, Goals, Plan and Process into motion
Demand Generation - Connections are king. How to connect with more people
Start Acting like a Coach or Consultant - Leveraging the power of a Consultative Sales Process
The Value Gap Methodology ™ - How the best sales people in the world sell anything
Sales and Marketing Roles and Functions - How to properly align your available resources
Putting it all Together - What do I do next?
Your IT Sales Expert Guide - Mark Woldman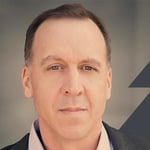 Mark has seen too many MSPs lose precious time and money on sales programs that do not work or on a salesperson that never sold a thing, hoping these changes would solve their sales woes.
He has worked with MSPs of all sizes, from owner operators to companies with hundreds of employees, to identify the gaps in their sales programs. What he and his team created with this knowledge is a program that helps any MSP implement a repeatable and predictable sales model that will deliver results.