Do these statements sound familiar?
Most MSP websites don't help in marketing or sales because they are misapplied.
They are too technical, too focused on awards and logos and, from a prospect's perspective,
they do little to help me differentiate MSPs from each other.
We will discuss the following:
What's the problem with most MSP websites?
ESPA methodology
What can an ESPA website realistically achieve?
Who should take the on-demand course?
Your MSP Marketing Expert Guide: Derek Marin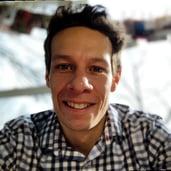 Derek's agency, Simple Selling, helps MSPs dominate their region by running outbound sales and marketing behind the scenes for them. His team generates an average of 4 qualified appointments per month.

Before the agency, he was an inbound marketing consultant at HubSpot, where he coached hundreds of marketing agencies on inbound, automation and SEO.