Is Confusing Marketing Costing You?
How many buyers don't understand why they need your product?

How many buyers refuse to meet with you or your IT sales team?

How many quarters have you missed your IT sales goals
By implementing StoryBrand, your marketing goes from sharing random information about your business to help people memorize your company's message.
Agenda:
Introduction
Message
Wireframe
Calls to Action
Conversation Starter
Funnel
Value Stack
Wrap up...
Your MSP StoryBrand Guide - Russell Stalters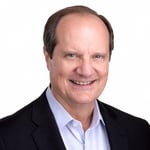 Russell Stalters has a unique perspective on marketing both as an IT service provider and an IT buyer/decision-maker. He struggled to get the attention of potential buyers as a software company president and was subjected to terrible marketing by MSPs trying to get his attention.
He has walked in your shoes and your client's shoes. One reason he can help you is that he was who you are looking for and trying to get as a customer.
After discovering StoryBrand, he decided to become a Certified StoryBrand Guide and leverage his 20+ years of marketing, selling and buying IT solutions to help businesses clarify their marketing, so they communicate the problem they solve better and build trusted relationships with buyers.