Here is the Problem...
Communicating with your clients at only the technical and tactical level will eventually lead to diminished engagement.

Executives are looking for more strategic and business-oriented conversations. Without a clear understanding of the roles for the Account Managers, Technical Account Managers, Technical vCIOs or Business vCIOs it is nearly impossible to leverage any process, best practice or tool to get your critical audience excited.

But without the tech-talk, it's hard to reduce the ticket noise, approve projects, get your technology stack and best practices adopted, or introduce new services.

The problem is not a missing feature, tool, lack of integration or a usability problem. The problem is a missing methodology and implementation process for IT client engagement excellence.
IT Client Engagement Excellence Model
This program was developed to give you a comprehensive, step-by-step approach and the tools to take your client engagement activities to the next level.

We've started with an IT client engagement excellence model to break down this problem into manageable pieces.

Define the foundations like your client engagement and client-side roles, the available time budget for each of your client segments and to develop playbooks for proactive IT client engagement.

Plan on how to standardize your services, technology stack, and best practices. What are the different development processes and how are those standards going to be adopted by your entire client base?

Implement client engagement activities to make sure you engage all the client-side roles like business focused audits and workshops for top Managers, Technology Planning for the operation leads, engaging Technology and Business Reviews for the office managers and IT coordinators.
Your IT Client Engagement Expert Guide - Denes Purnhauser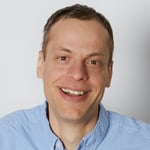 Denes Purnhauser works with IT service companies (MSPs) to help them create value for their clients.
He is a system-thinking, methodology-driven, social guy whose obsession is starting, pushing, and building something regardless of area, field, or industry.