5 keys to generate, qualify and close more sales
Overview:
Have you ever wondered why you struggle to communicate your value to your prospect, why prospects stay with their current provider even when they are not happy, you have a hard time closing deals that were not referrals, or you just can't find a way to consistently close sales?
This seminar will show exactly where you are going wrong and help you develop a plan to move your sales forward.
Agenda:
Overview of IT Sales Readiness
How to avoid the most common sales and marketing mistakes
Define who you sell to, what you sell to them, and how you sell it
Leveraging the Value Gap Methodology ™
Setting and achieving meaningful sales goals
Converting leads into sales
Creating a repeatable, predictable, scalable sales process
Your Expert MSP Sales Guide: Mark Woldman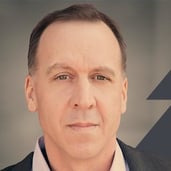 As an IT Sales and Marketing chief, I drive customer acquisition and ensure our IT provider clients are positioned for success. Simply put, I'm in the business of helping others improve their business. I do more than just help increase revenue - I show them how to enhance the quality and value of their entire operation.