How to Be more Confident in IT Sales Meetings
Overview:
We all want more sales meetings. IT Sales meetings are vital to building our businesses. We get excited every time we set a new meeting or get a new referral. But, if you find that excitement quickly turns to fear and anxiety, you need a quick fix to turn that around.

You do not need to be born with great confidence in order to have confidence in sales meetings. You can learn how to boost your confidence and, it is probably easier than you think.
Agenda:
Here's a few of the things you will learn:
How winging-it leads to disaster
How to build the right agenda
How to start any meeting with confidence
How to create meeting comfort zones where you maintain your confidence
How to properly prepare for successful meetings
Your IT Sales Expert Guide: Mark Woldman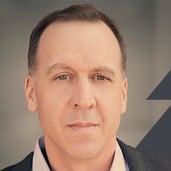 Mark Woldman has worked with MSPs of all sizes, from owner operators to companies with hundreds of employees, to identify the gaps in their sales programs. What he and his team have created with this knowledge is a program that helps any MSP implement a repeatable and predictable sales model that will quickly improve results.