How to make your QBRs more productive and engaging
February Feature Release Recorded Webinar
Make your MSP business more productive to face the ever growing expectations of client engagement activities.
During this webinar we'll explore how to prepare, deliver and follow up client meetings even more efficiently with Managed Services Platform's new release features and integrations.
The results
Faster preparation time
Faster decision making in meetings
Loops closed internally and with clients
Gain peace of mind that you'll never neglect a client
Keep track of client engagement
Client Touchpoint Features - Never ever let clients fall through the cracks
Preparation for QBR meetings
Import Assets for Asset Management - More time for strategic conversations
Fields on Scorecards - Track individual responses with details
Running QBR meetings
Sticky Report Notes - Keep track of the meeting on screen note editor
Report Template Editor - Full control of the language of the reports
Follow up QBR meetings
Proposal Feature - Turn Projects to proposals and send for approval
Selective Ticket Export to PSA - Connectwise and Autotask integrations
Join the session and make your QBR process more productive and engaging for years to come!
Host: Denes Purnhauser, Client Engegement expert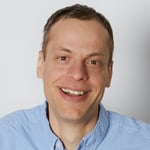 Denes Purnhauser works with IT service companies (MSPs) to help them create value for their clients.
He is a system-thinking, methodology-driven, social guy whose obsession is starting, pushing, and building something regardless of area, field, or industry.