Strategic QBR Workshop
Watch this recorded webinar with our vCIO expert guide, Adam Walter, to learn how your staff can engage executives with more strategic QBRs without doing it as a business owner or hiring high ticket MBAs.


At the end of the hour you will have:
An understanding of where you are currently failing and how to stop.
A firm understanding of how to run a strategic session
A roadmap for the next steps
Your vCIO Expert Guide: Adam Walter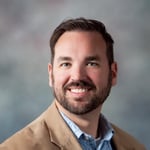 After starting his own vCIO practice, Adam Walter has grown his program into a lucrative service for small businesses in a very short amount of time.
He has been training and crafting materials for MSPs worldwide to unlock their potential for becoming high-value business partners, and he wants to help yours next.